Recording Studio Artichoque
Recording studio Artichoque is situated near  the city centre of Tilburg (North Brabant, NL). It's a music production facility of over 400 square meters, ready for your project. It has a live room of 112 square metres (5,5 metres high) with a beautiful grand piano (Kawai RX7). The studio is equipped with the best (analogue) gear and flexible acoustics.
At my recording studio you are at the right place for recording, editing, mixing or for a complete production including CD printing/duplication. I use the best gear; tube microphones (Neumann, FLEA, Microtech Gefell), high-end pre amps (Millennia, Neve, API, Retro instruments) and lots of outboard gear like EQ's, compressors and reverbs. As you can see we mix analogue on an Audient ASP 8024 Mixing console & SSL Sigma.
Read more about the technical specifications or listen to some projects I've recorded and mixed.
If you have questions about the studio or your project, don't hesitate to give me a call (+316-54316232) or send me an e-mail.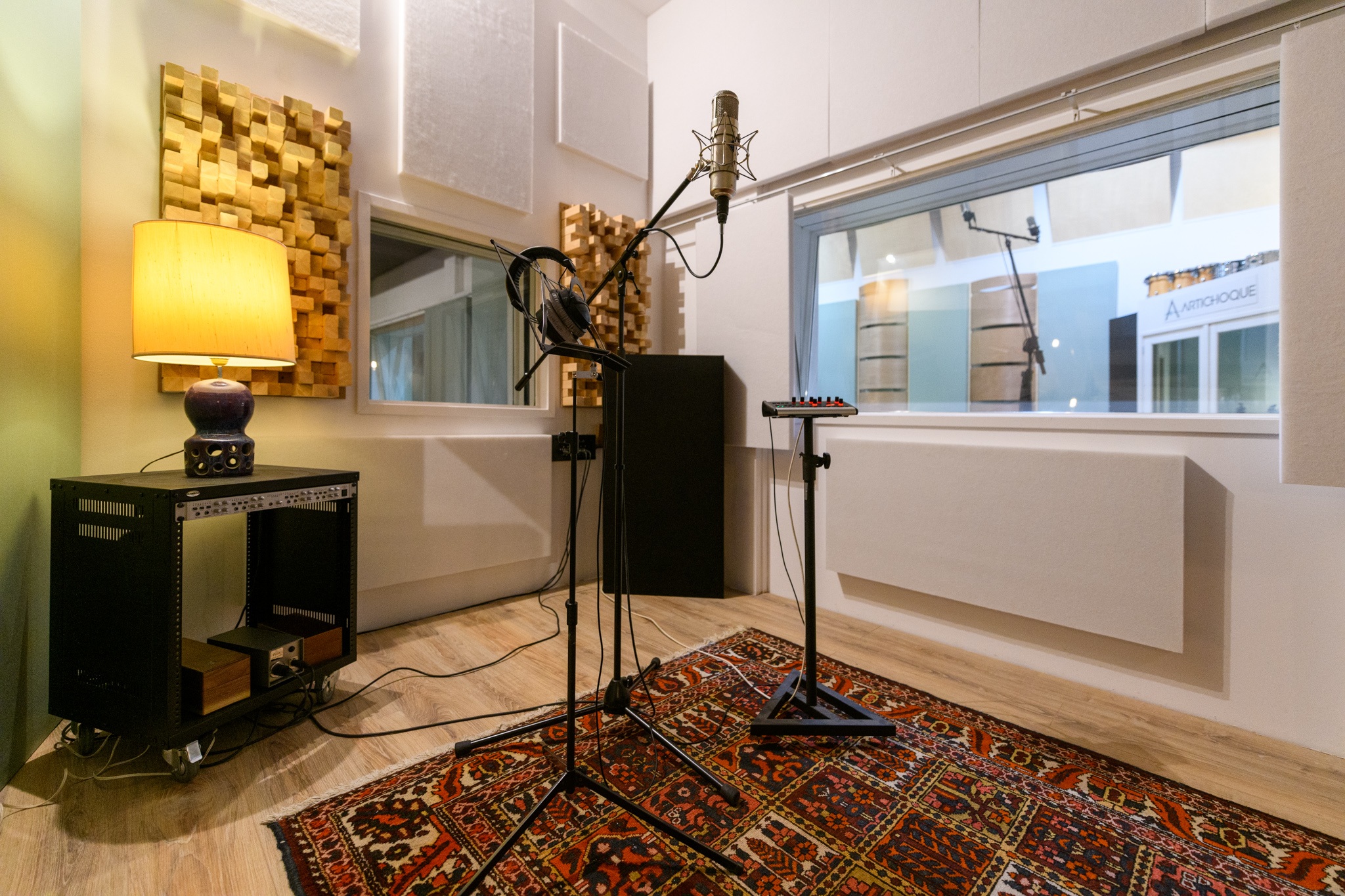 Why record at recording studio Artichoque?
Worldclass gear & analogue mixing with automation
A backline including a Kawai RX7 grand piano
A big live room of 112m2 & 2 ISO booths
An experienced engineer and producer who plays multiple instruments
A network of session musicians
Good reachability by car and public transport.
Because the studio has a big live room, 2 ISO booths and a guitar booth. It's possible to record a whole band without bleed!